Pitch Pro 516 Practice Pitching Mound
The Pitch Pro 516 Practice Pitching Mound is the perfect training tool for high school and college teams. Pitchers can simulate game like action with the 516. The mound has plenty of space around the pitching rubber to pitch out of the stretch or windup.

Pitch Pro's practice mounds come with heavy-duty Astroturf. The Astroturf is the highest-quality turf available. Also, Pitch Pro applies a marine-grade gel coat to each of their mounds. The gel coat makes the mounds water proof and UV resistant.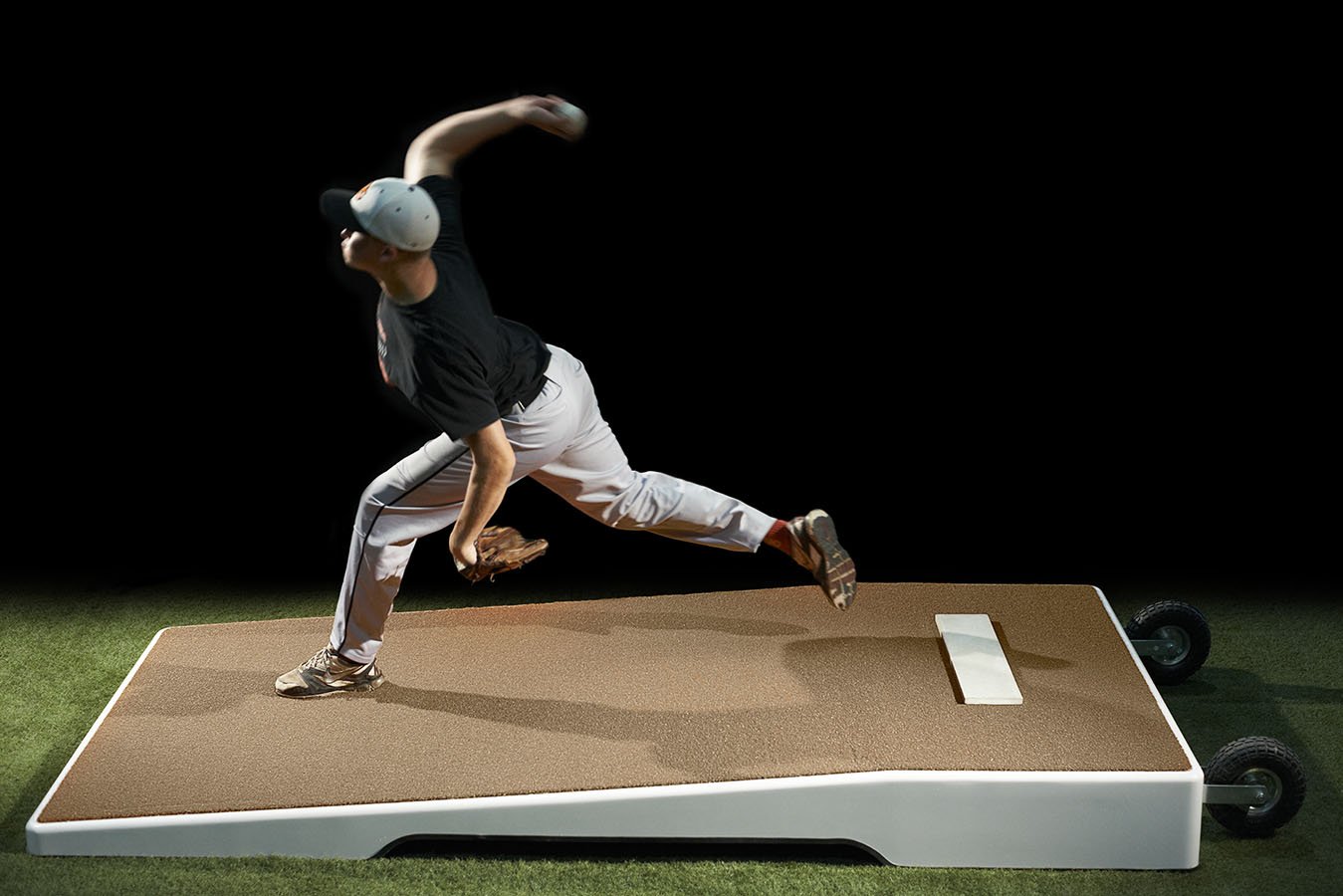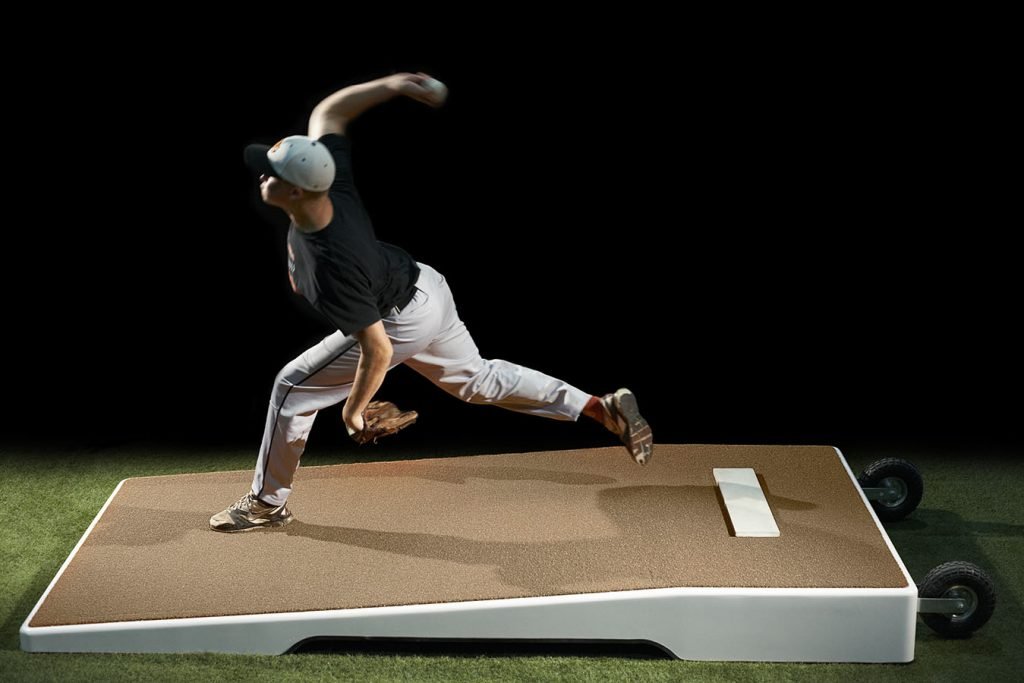 Benefits of the 516 Pitching Mound over the 508
Longer Length – The Pitch Pro 516 is built for older and taller pitchers. It measures at 115″ long, an additional 19″ compared to the 508 model. The mounds long length will give pitchers plenty of room to maneuver and finish their stride on the mound.
Wider Mound – The 516 Practice Mound is also much wider than the two smaller Pitch Pro practice mound models, the 504 and 508. An additional 7″, 56″ total width, gives pitchers the room needed to pitch from the windup.
Includes Pitching Rubber – Unlike the 504 and 508, the Pitch Pro 516 comes with a built-in pitching rubber. 
Includes Transport Wheels – With the mound weighing 210 pounds, it can be difficult to move. Luckily, Pitch Pro includes a pair of transport wheels on the back of the mound. Now you can easily move the mound inside, outside, or into storage.
High-Tech composite construction. Provides extremely rigid surface.
Large area around rubber. Plenty of room for windup or out of the stretch.
Extra Wide. Pitcher will not come off mound after release.
Small footprint on turf. Will not leave large marks on field.
Tapered sides. Allows air flow under mound to prevent grass from wilting.
Marine-grade gel coats. Completely water proof and UV resistant.
Astroturf® game turf. Highest-quality turf available.
Versatile. Good for indoor or outdoor applications.
Wheel Kit included. Wide turf tires will not rut playing surface.
All components are completely manufactured in the USA.
10-year warranty for indoor and outdoor use.