Pitch Pro 504 Practice Pitching Mound
The Pitch Pro 504 Practice Pitching Mound is ideal for indoor use. Many indoor training facilities and school districts use the 504 Practice Mound for training during the offseason. The mound sits 10″ high, which is regulation height for middle school all the way to professional baseball.
It also has a gradual slope, same as what a traditional dirt mound would have on the field. Do not let the competition pass you by, the 504 Pitching Mound will allow you to improve your pitching skills all winter long!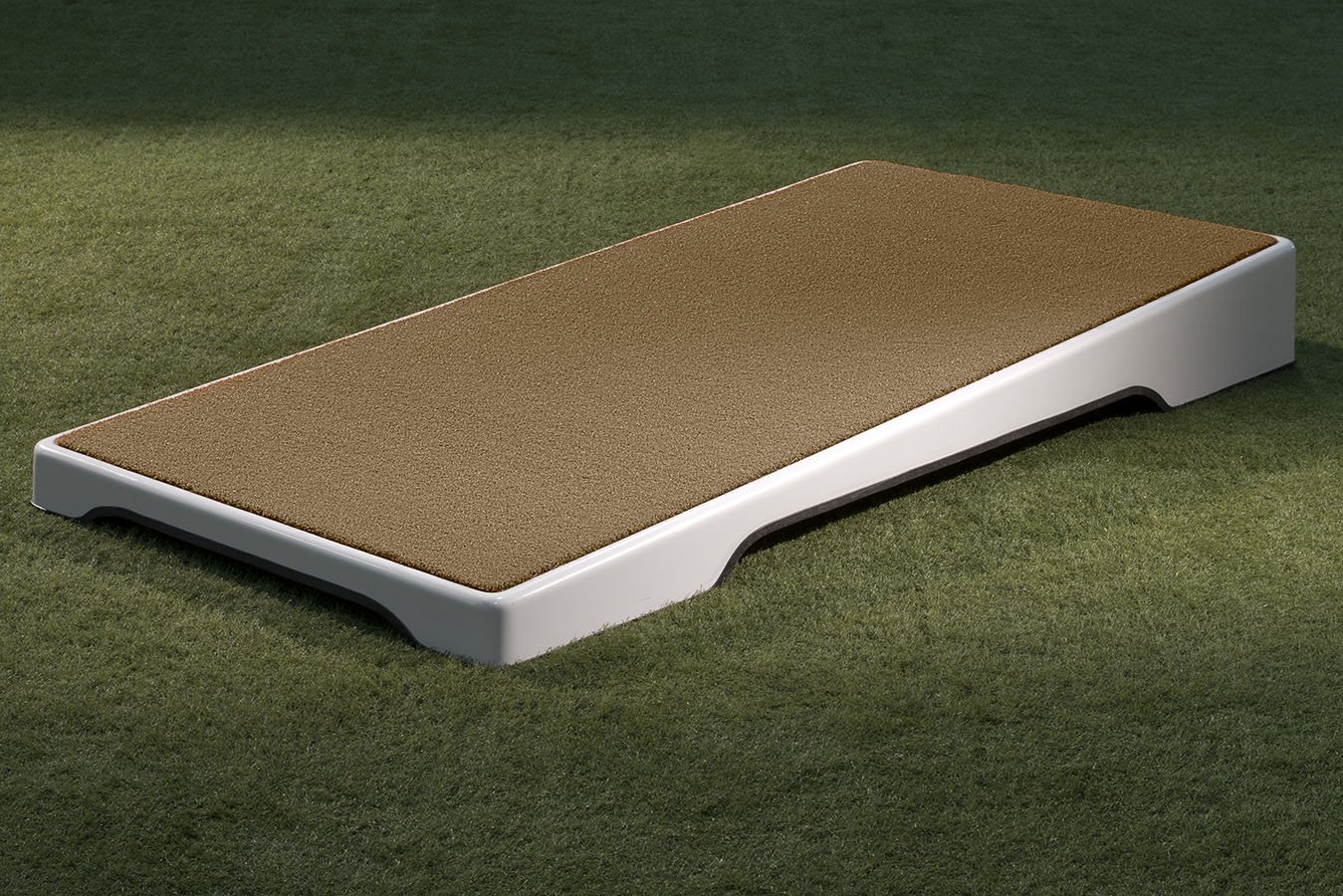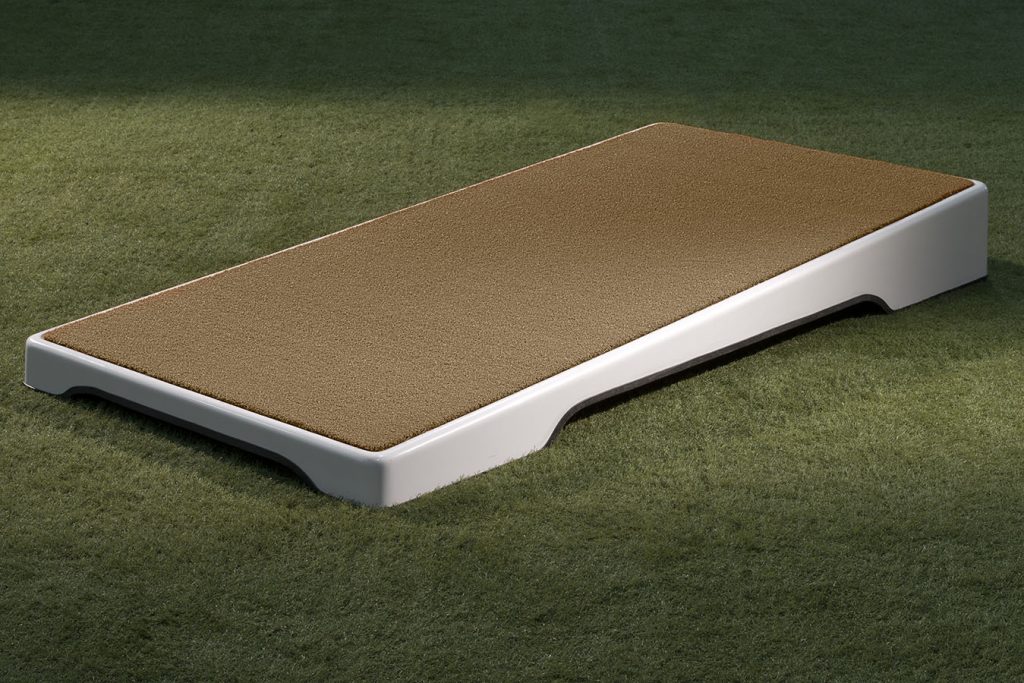 High-Tech composite construction. Provides extremely rigid surface.
The 504 is designed to leave only a small footprint on the field.
Leaving the mound on the field? The tapered sides allow air flow underneath the mound. This prevents the grass from wilting.
Pitch Pro applies a Marine-grade gel coat to all of their batting practice platforms. The gel coat makes the mound completely water proof and UV resistant.
Why do Pitch Pro Mounds hold up better than the competition?They apply Astroturf®, the highest-quality turf available, to all their practice mounds.
Versatile. Good for indoor or outdoor applications.
Optional Wheel Kit. Wide turf tires will not rut playing surface.
Every part Pitch Pro uses for their mounds are from the USA!
The 504 Platform Mound comes with a 10-year warranty for both indoor and outdoor use.